Steve Hott is a Connecticut-born singer-songwriter who has lived most of his life in Honolulu, Hawaii. A professional musician since the young age of 16, Steve found success as a lead vocalist and songwriter, performing and touring with many major bands and artists. Today, his most popular songs, "Here For You," "Cold And Broken," and "One More Time" can be heard on numerous radio stations in the States and are also being played in 36 other countries around the world and counting…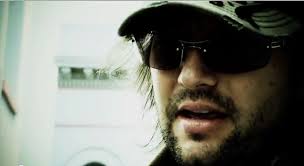 Steve's Musical Style…
Steve has been known as one of the few lead singers that can effortlessly pull off  the vocals of many higher range singers such as Robert Plant of Led Zeppelin, Steve Perry of Journey, and the harder, heavier vocalists of Dream Theatre, Pantera, Aerosmith and Queensryche.  Steve draws from his personal experiences and life ambitions to try and create the perfect combination of meaningful lyrics with topics people can relate to. He has found the perfect vehicle to do this with his new band. Steve is an energetic performer that includes the audience as if they were part of the band.
The early life of Steve Hott…
Steve Hott was born and raised in Connecticut where his love of music and the arts started an early age. At 5 years old, Steve began playing drums then quickly learned guitar and vocals as his interest in music grew. While still in High School, Steve played with many bands that toured up and down the east coast, beginning at the young age of 16.
After graduating high school, Steve took a break from the road to study Acting and Stage Performance at the Lee Strasberg Theatre Institute in New York City. After graduating there, he then played in several bands touring across the U.S. Eventually landing in Los Angeles, California. At the still young age of 20 he was brought on board as a songwriter and lead vocalist for a founding member of the popular rock group RATT. A few years later and moving in a new direction, Steve took an opportunity he was offered with a publishing company in Nashville, Tennessee. After writing a number of songs for top charting artists in Nashville, Steve once again got the urge to be on stage and needed to venture off to perform live and tour.
Moving to Hawaii in 1998, Steve was a Morning Radio Show Producer for Star 101.9 and hosted his own popular weekend radio show at that same station in Honolulu. Steve also opened several "Bad Ass Coffee" shops in downtown Honolulu.  When not at his coffee shops, Steve would focus on his music, writing and performing regularly for many charities, our Military and the local troops.  Writing, recording and continuing to perform plus enjoying life as a father made up the rest of his time. Steve uses his many personal experiences and life's ambitions to create the powerfully melodic and lyrically driven songs he writes today.
Steve has recently finished recording his new Album "Steve Hott" in Los Angeles, California, which is set for release in early Summer 2018.
He has also just signed a record deal with World Music Stage Records and Distribution contract for his new album with Universal.
A few Bands Steve has toured or worked with are: Hott Shot, Rock Doll, First Offense, Eye to Eye, Trajic Hero, Ratt, Rock Therapy, KraftRok, Michael Angelo Batio…
Steve's first single "Here for You" can also be heard on Hawaiian Airlines in-flight entertainment Channel 8 where Steve hosts his music show. Here, they present fun and exciting music along with personal anecdotes about living on the Beautiful Island Paradise.
Connect with Steve Hott on Social #SteveHott #SteveHottRocks
Spoiled Traveler Interview with Steve Hott
When did you start making music, releasing music and/or playing shows? ​My first paying gig was on my 16th. Birthday. I got $25!
What was the 'aha' moment that made you start making music?   While in my bedroom blasting my KISS records, I thought to myself…That is exactly what I want to do. I wrote my first song " Lonely Nights " for my first girlfriend when I was 15 and thought to myself…. " Hey, That's not too bad ! " 
What genre can people expect to hear? ​A wide range of rock-inspired songs that span across many genres… Including Modern Rock, Singer/Songwriter, Alternative, even a Hint of Cross over Modern Country served with a side of tears and Sweet Tea.
How do you describe your sound?  ​I describe my sound or style as very thought provoking lyrics built upon real life experiences. Some of my lyrics inspire the music to go in a heavier Modern Rock direction while others pull out more feeling and a softer/slower tone.
What are your influences? ​My influences also span across many genres. Sort of depends on the moment and time I am listening. But a few from my younger days are, Bon Jovi, Queensryche, Guns N' Roses, Prince and KISS ! I know, a strange combo but that's what it is… Now a days I really like the songwriting and performance of Nickelback, Linkin Park, Daughtry, Sevendust, Papa Roach, Nothing More and many others ! There are so many Great bands out now.
What are your releases so far? (EPs, albums, mixes, remixes, etc.) ​I've had many releases since I started writing and recording so many years back, but the most recent is an album I did with multi Grammy Award winning Mixing Engineer/Producer Chris Lord-Alge. This was an Amazing opportunity to work with some top name people in the music biz. The record "Here For You" was a full album and I will actually re record some of those tracks and include them on a few of my my upcoming EP releases.
What are the most notable shows you've played? ​I've been fortunate enough to have been able to play with and open for many great bands but a few that stand out in my mind are : A show I played in New York with Skid Row, An outdoor festival in Florida with The Goo Goo Dolls, The Blaisdell Arena in Honolulu, Hawaii with Godsmack and an outdoor festival in Arizona back in the day with a band called Tesla. Super cool guys. I can go on and on with this list…
What are you doing right now (touring, recording, collaborating, etc.)?​ We just finished Mastering my EP and will be preparing the game plan on a near future tour to promote the new release with my new label WMS Records I recently signed with. Distribution will be through Universal and the new EP should be available pretty much everywhere in very early summer 2018…
What other related projects are you involved in or may be in the near future (a radio show, event organizing, etc.)? ​After performing live, my second favorite thing to do is to collaborate and write music. I am always writing and love to work with other musicians or song writers with a passion in music as strong as mine. I love Producing as well. Helping bring out the absolute best in a band and their performance leaves me with such a great feeling and accomplishment. I would also love to do Radio again ! That was so much fun and the crazy stuff I used to come up with on the Morning Show was Hilarious ! I'm not too sure I'd get away with it in a larger market like Los Angeles, But in Hawaii I think they were much more lenient with the FCC rules… And lastly of course I still love acting. My years at Lee Strasberg and personally learning from Anna Strasberg was such an incredible time and learning experience for me. Eventually I would love to pursue acting and stage performance once again…
SaveSave
SaveSave
SaveSave
SaveSave
SaveSave
SaveSave
SaveSave
SaveSave
SaveSave
SaveSave
SaveSaveSaveSave
SaveSave
SaveSave
SaveSave
SaveSave
SaveSave