October 2017: Steve and Jeni Hott actively showing their support in a campaign for Breast Cancer Awareness Month, and Stomp Out Bullying.  Not yet officially announced, but the couple have began laying the groundwork for a new organization: The Freedbird Foundation has a mission to encourage 1 million bloggers a year to add a "Freebird" page to their blogs and promote humanitarian causes, as well as local charities.
September 2017:  Steve and Jeni Hott promote the Alive and Running event for Suicide Prevention.  The event is designed to be a life-affirming event that remembers loved ones lost to suicide while raising funds and awareness for the Didi Hirsch Suicide Prevention Center.  The first in the nation, the Didi Hirsch Suicide Prevention Center is a national and world leader in training, research and services for people who have thought about, attempted or lost someone to suicide. For more information, visit Alive and Running.com.
August 2017:  Steve Hott has signed with a new record label.  His first album, Here for You, will be re-released in Fall 2017.  His next album is currently underway and will be released in 2018.  2018 Tour dates and performance locations will be updated late 2017.  Lots to come- be sure to subscribe or social-follow Steve Hott for immediate updates.
January 2017:  Steve has completed a solo artist development project with 5 time Grammy Award winning
Producer / Mixer / Engineer, Chris Lord-Alge. Chris is known for mixing many multi platinum artists including :
U2, Green Day, Bon Jovi, Daughtry, Dave Mathews Band, Faith Hill, My Chemical romance and many more…
Steve has completed his first C.D. with Juno Award Winning Producer Brian Howes from Vancouver B.C. Canada and Julian Raymond from Los Angeles, Ca. Julian is known for producing many multi platinum selling artists in many genres and styles of music.  Some of the Artists are : Fastball, CheapTrick and Insane Clown posse. He has also spent many years with Hollywood records in the A.R. department and now currently with Warner Bros.
Brian Howes has recently Produced many international multi Platinum Artists including the current albums for :
Nickelback, Daughtry, Seether, Hinder and Canada's own Hedley.
Wakiki, Hawaii…
Steve Hott Opening for Godsmack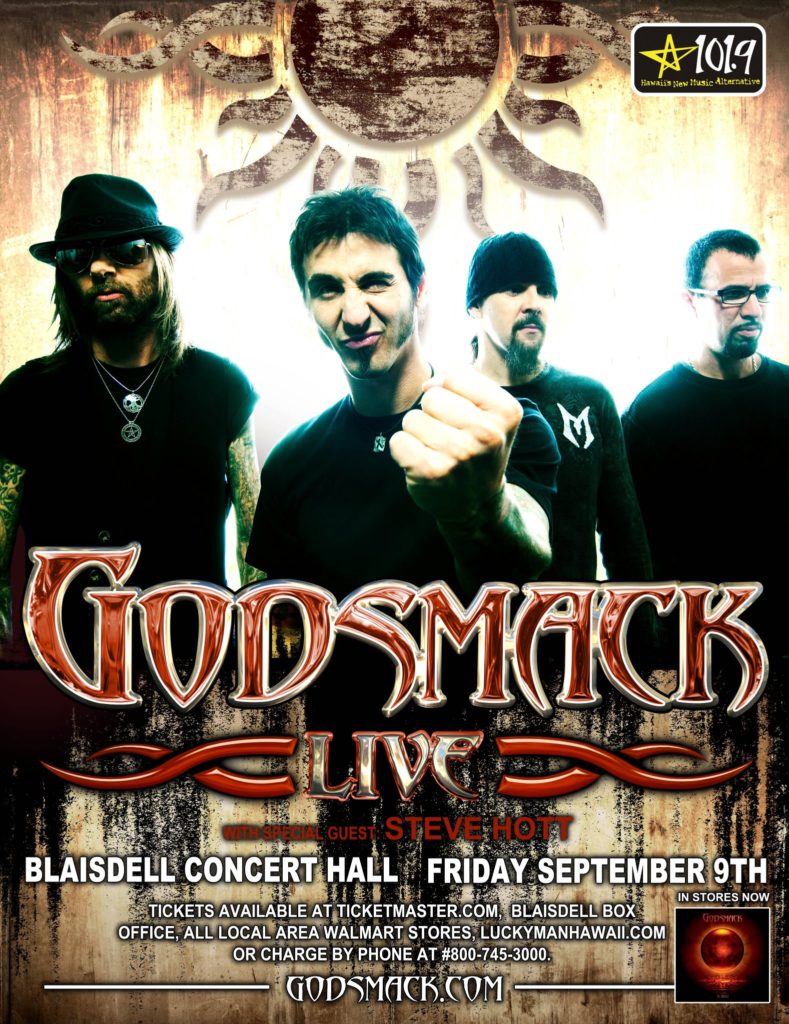 [custom-twitter-feeds hashtag="#stevehottrocks"]